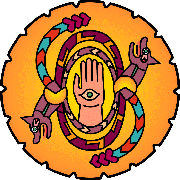 Happy Holidays from everyone at Sundilla! Yes, we're still here; if you haven't thought of us recently, it's probably because it seems like forever since we have had a concert. It feels like that to us, too, and makes us that more excited about the next one… which won't be until January. But it's coming, and will be here before you know it.
The lack of recent concerts does not mean that there is no news. There are five BIG things we'd like to tell you about today.
2013 Sundilla Schedule
Some people might already have picked up a copy of the schedule, or seen it on the websites. The entire schedule isn't filled yet, but we do have NINE shows scheduled through May, one in October, with plans for three more, including our 20th anniversary show in July. (Details about that are still being worked out.) Here's what we have on the books right now:
Friday, January 18 Joe Crookston
Friday, January 25 Eric Taylor
Friday, February 8 Chad Elliot
Friday, March 1 John Flynn
Friday, March 22 Caroline Herring
Friday, April 5 Dirk Hamilton
Friday, April 19 Beth Wood
Thursday, May 16 SONiA CD release tour
Friday, May 31 Dan Navarro
Friday, October 4 Claude Bourbon
We'll definitely be adding something in late August, in that slot that has
seen us present Randall Bramblett and Act of Congress the last two years. We'll try to make this one just as special as those. Expect to see concerts in September, possibly June, and the July anniversary show as well.
And look for that March 22 concert to get some NATIONAL attention! That weekend will see the spectacle of a project called "50 Concerts in 50 States," which is geared towards Epilepsy Awareness, and which will in fact see 50 concerts in 50 states in one weekend. And, Sundilla was chosen as the Alabama representative! We keep telling people that Sundilla has a great reputation across the country, and here's one more example of that.
Even MORE Sundilla concerts!
For several years, our friends at The Gnu's Room have been presenting live music. Quite often, the artists they have had are people we would have booked at Sundilla, had the circumstances and the calendar been more favorable. Starting in 2013, there will be live music at The Gnu's Room most every Tuesday, and on the third Tuesday of every month, the concert will be booked by Sundilla. Just like with our shows at the AUUF, we'll be striving to bring the best of the best; these are concerts you will WANT to attend! The venue is a bit smaller, and the prices will be smaller too, but the quality will be as good as that you have come to expect. We'll be treating these concerts the same as we do those at the AUUF because…well, because there is no reason not to.
We urge you to check the schedule at www.thegnusroom.com to see who is playing every Tuesday; we can tell you that the Sundilla-scheduled concerts (so far) are:
Tuesday, January 15 Karl Hepler
Tuesday, February 19 Katie Martin
Tuesday, March 19 Roy Schneider
STILL MORE Sundilla concerts!!!
Yep, that's what I said. In addition to our regular series AND the Third Tuesday series, we're planning to have some concerts in other places, and some co-sponsored concerts. The first of the co-sponsored concerts is already on the books! In conjunction with The Gnu's Room, we'll be presenting a concert at the AUUF on Saturday, February 2. (Since this one will take place at the AUUF it will feel very much like a regular Sundilla concert; the only discernable difference will be that it isn't included in the Season Pass plan. And we'll be advertising it as a Gnu-dilla concert.) This one will feature Kathyrn Scheldt accompanied by Tom Morley, and will spotlight will be on a fantastic CD/book project called The Quilt. (The CD is The Quilt and Other Song Stories, and the book is The Quilt: the Poetry of Alabama Music.) More on that as it draws closer.
We're also planning some concerts at other venues in Opelika/Auburn area, details to follow soon!
If all goes according to plan, Sundilla fans will be introduced to a few new places in the area; one thing that won't be different is the quality
of the music!
The Sundilla Radio Hour
It's just what it says it is, and in many ways it is a dream come true. Starting in March, Sundilla will be on the air every Thursday evening! So far, the show will be able to be heard on Troy Public Radio (WTSU 89.9FM serving Troy and Montgomery, WRWA, 88.7FM serving Dothan, and WTJB, 91.7 FM serving Columbus GA and Phenix City AL). And yes, we hope that the show will be picked up by even more stations! You can help by listening–which we certainly hope you'll do– and by letting your local stations know about the show, and that it's available for them and their listeners). The show will be hosted by longtime radio vet Kelly Walker and will feature music from Sundilla performers past, present and future, people we wish we could get to Sundilla, and other great performers who make great music; there will be frequent interviews with the musicians, as well. It's the closest thing to must-hear radio since before the TV was invented!
Be a Friend of Sundilla
Sundilla is a 501(c)3 non-profit organization, and therefore anything
donated to us can be written off your taxes! Now more than ever we depend on these donations; starting in 2012 we gave every dime that came through the door to our performers, leaving nothing for our expenses. Thanks to the generosity of the AUUF, Momma Mocha's Coffee, The Gnu's Room, and our dedicated volunteers, we're able to keep our expenses down…but not down to nothing. Various annual dues and yearly fees now add up to about $900 every year. If you would like to donate to the cause please do; it will be MUCH appreciated! You'll get our undying appreciation AND keep your opportunities for hearing great live music going AND the satisfaction of keeping a few of the dollars that ordinarily would be going to the IRS! If you're so inclined, just drop a check in the mail ($25 sounds nice!); our address is
Sundilla
P.O. Box 3367
Auburn, AL 36831
(And if you really want to make a splash: we would LOVE to get our hands on a small, U-Haul-like trailer. Nothing big, just big enough to hold our sound system, which has finally outgrown the medium-sized SUV that has hauled it around for the past 10 years. It doesn't have to be pretty–we can do something about that– but it does need to be weatherproof and road-worthy. And yes, it's probably just a pipe-dream… but it never hurts to have more eyes out there looking for one!)