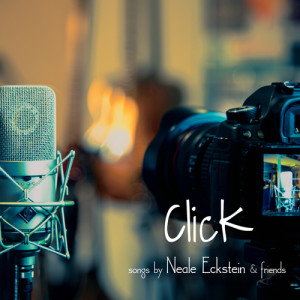 Neale Eckstein is a man who wears so many hats that he needs a special room in which to keep them. In the real world, he's a dentist in Massachusetts. It was there that he and his wife Laurie started the Fox Run Concert Series in 1997, and quickly made it into one of the premier house concert series in the nation, with a drool-worthy roster of performers (MANY of whom have also played Sundilla.) Neale and Laurie are regular attendees at the annual Folk Alliance Conference (a spectacle worthy of its own story) and it was there that they ran the Fox Run Room for many years, where for three days and nights a steady parade of outstanding performers would showcase their talents for anyone with the good sense to visit the room. (Sometimes you couldn't get in without a shoehorn, but the music always made it worth the effort.)
Staging the shows at his house and at Folk Alliance honed Neale's skills as a producer, and when he set up a home studio, many artists began to record CDs there; Neale could add in himself on guitar or keyboards if they so desired. He could also take the cover photo for the CD; in addition to wearing all of those hats, Neale is also almost always wearing a camera around his neck, and he definitely knows how to use it.
So given Eckstein's prodigious and varied talents, it should have been no surprise when the CD "Click: Songs by Neale Eckstein and Friends" showed up in the mail. The title is as accurate as it is descriptive: Neale wrote or co-wrote all 12 songs, and he performs on every track, usually with help from some of his MANY friends in the music world. Sundilla fans will recognize names like Greg Greenway, Pat Wictor, Dan Navarro, Tom Prasada-Rao, Vance Gilbert, and Barbara Kessler, but the rest of the names should also be familiar to music fans: Tom Rush, Buskin & Batteau, Matt Nakoa, Eric Schwartz, and Bethel Steele are just some of the other great performers on this recording. (You have heard all of the above on the Sundilla Radio Hour, if not at Sundilla as well.)
The CD opens with "One Month Crazier," featuring Buskin & Batteau and Tom Rush. To say they get things started off on the right foot is an understatement; the song, an in-depth look at life on the road as told by a traveling singer-songwriter, is one of the best songs you'll hear anywhere, by anyone. Though logic says that there's nowhere to go but down after that, it's really not the case, as standout after standout pours out of the speakers. Bethel Steele's "One Friend" will resonate with anyone who was that misunderstood kid, Tom Prasada-Rao's "The Blessing" is such a stunning marriage of lyrics and music that you'll always be convinced that you're listening to it in the middle of a cold winter day, Dan Navarro's "I've Always Been Older Than Me" speaks of the preternatural wisdom that great songwriters often have, and how difficult that can be when growing up… and so on. There's not a weak track in the line-up, including the only song that finds Eckstein handling the lead vocals, "Click;" as one might have guessed, the "click" in question is the sound of a camera shutter.
"Click: Songs by Neale Eckstein and Friends" might be considered no more than a vanity project by some, but that's a sad misconception; this is a fine CD, full of great songs performed by some of the best of the best. No fan of good music will be disappointed with this collection. (And it probably goes without saying that the production, and the photos on the album cover and in the booklet are as top-notch as the songs.)
"Click" is available via iTunes, CD Baby and Amazon.com; you can listen to the tracks, read some reviews and ultimately purchase the disc by visiting Neale's website: http://www.nealeeckstein.com/buy/
Click (See how many people you recognize!)