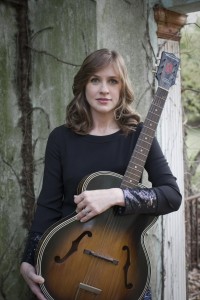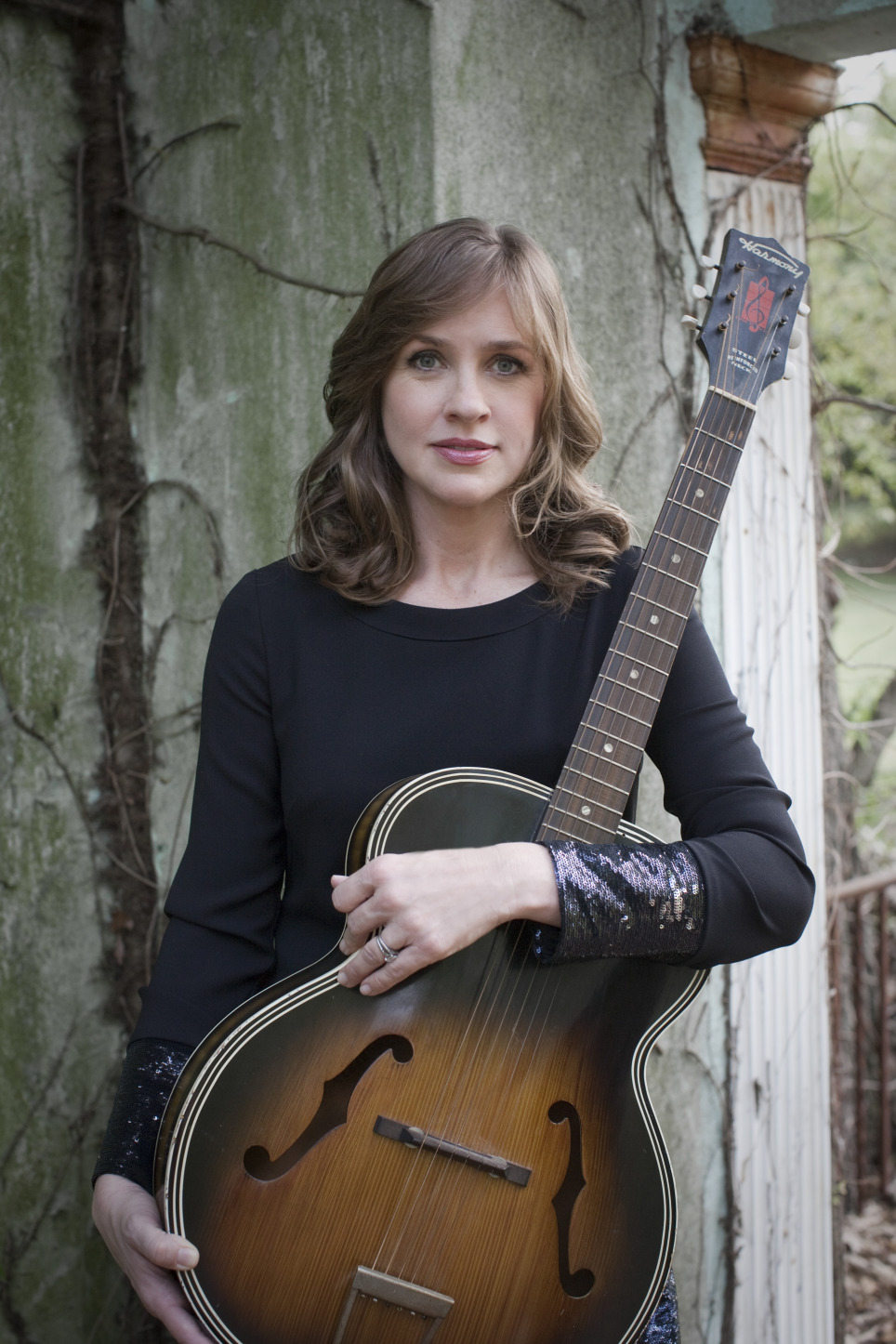 50 Concerts, 50 States, One Weekend is a network of coordinated live events around the country on one weekend in March, to raise epilepsy awareness through the power of music. The organizers could have picked any of the great venues in the state to be the Alabama representative, and we're proud and honored that they picked Sundilla. And we're even happier that we get to present Caroline Herring, ensuring that we will offer a fantastic concert for the cause.
Caroline Herring comes to us from Atlanta, but in this case via the Netherlands and UK; after wrapping up a tour that includes stops in places like London, Twickenham, and Lage Vuursche, Caroline will make her way to Auburn, for her first Sundilla appearance.
With accolades and endorsements from critics and fellow musicians alike, the Signature Sounds recording artist has emerged as one of the most literate and distinctive songwriters of her generation and one of the freshest voices to hit the music scene in a long time. Since her debut in 2001, Herring has gained a devoted following and much critical acclaim. Named "Best New Artist" at the Austin Music Awards, Caroline has been profiled on NPR's "All Things Considered," been a guest on Garrison Keillor's "A Prairie Home Companion," and was the only American representative involved in the prestigious Cecil Sharp Project in England, a group of musicians commissioned to compose music based on the life and collections of the famous song catcher.
Since her debut in 2001, Herring has gained a devoted following, has been embraced by tastemakers like NPR and Oxford American, has become the only American representative for the prestigious Cecil Sharp Project, a group of musicians who are commissioned to research and create new music based on the life and collecting of the famed songcatcher, and has emerged as one of our best and most consistent singer-songwriters.   Herring has established herself as a lyrical and inventive songwriter and a singer whose vocals never fail to move the listener with her high trills and rich vibrato.  The Mississippi native, now based in Atlanta, has been compared to Lucinda Williams, Joan Baez, and even Mozart.  Although the comparisons are nice (and hold water) the truth is that she has her own signature sound
Caroline's songs are always perfect little mysteries and powerful, hopeful love stories, but they are never simple thrilling romances. They are complex, modern, tradition-influenced compositions about love and hate and everything in between. The Herring Sound is one that is both achingly ancient and decidedly modern, one wherein the internet can be mentioned within seconds of a lyric like "I want to stay with you/my place of belonging".
Herring's specialty is studying the South and the way race still haunts its people and places but her music transcends that—the race-haunted South becomes a microcosm for the nation, and even the world entire.  Like the best writers, Herring manages to make the specific something very universal.  When she sings of a "little girl in your nightgown/chasing after fireflies" while a mansion goes up in flames ("that's tradition burning down"), she's not only creating a mesmerizing image; she's also reminding us that "they've got you where they want you/they've got the lid screwed down." She explains:  "The little girl may chase fireflies, she may gain solace knowing they, God-willing, will always be there to catch, but she must also know that in the big scheme of things she is a mere firefly to most people, to the system, and she must see the world for what it is and never pretend differently." In Herring's world, we are all the victims of the injustice and discrimination, whether we know it or not.
The fact that this is Caroline's first Sundilla appearance is a testament to the demands from her fans worldwide. But once she takes the stage, you'll see that she was born to play Sundilla, and that Sundilla was created for artists such as her.
Caroline Herring will be taking the stage at the AUUF on Friday, March 22; showtime is 7:30. Admission is $15 at the door, but advance tickets can be purchased for just $12 from The Gnu's Room, Spicer's Music, and online. We'll have free coffee, tea, water and food, though you are welcome to bring whatever food or beverage you prefer.